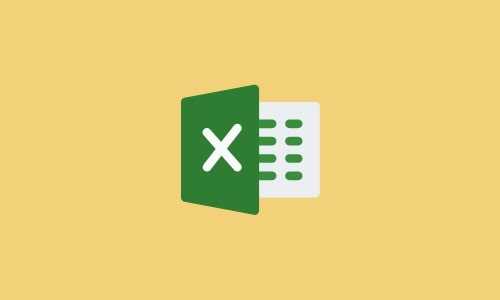 Learn the basics of
Excel
By the end of the course students will obtain cross-cutting skills that can be applied to all Microsoft Office applications. You will be able to use Excel functions and create dynamic formulas to generate datasets as well as manipulate large volumes of data and make it aesthetically pleasing.

Key Learning Objectives:

Discover data analysis techniques using tools and functions such as slicers and pivot tables
Ensure data integrity by applying structured references, creating input sheets and error checking
Present and format your data using spreadsheets, graphs and charts
Navigate and utilise multiple sheets, workbooks and printing options using keyboard shortcuts
Create templates, custom lists, macros and basic VBA technique
All levels
Certified
Sign up now and get unlimited acccess to ALL of our courses
Course details
1. Setting the stage
This lesson sets the stage being the Excel workspace. It covers the very basics of navigating Excel starting from opening and closing a workbook. You will get an introduction to the keyboard shortcuts, basic formatting and even four basic functions. The lesson ends with a practical where you will use all the skills acquired throughout the lesson to do simple data entries and create your first list.
2. The blank canvas
This lesson focuses on our blank canvas upon, which to create spreadsheet masterpieces. It builds on the basics of lesson 1 and introduces even more formatting options. Here you will learn about managing data across more than one worksheet and more than one workbook. You will venture into the Insert tab and create your first table.
3. Sheets, tables, and things
This lesson focuses on the area in Excel where few dares to venture, so we go backstage to look at the File tab. This lesson also focuses on a tool for working efficiently in Excel by linking cells, worksheets and workbook and a new function, the handy SUMIF, is unpacked to add to your repertoire of functions.
4. Keep organised
This lesson pays special attention to tools to keep organised in Excel. This includes exploring simple date functions, sorting, and filtering data. A key concept is explained, being absolute and relative referencing that will stand you in good stead to be able to work even more efficiently in Excel.
5. The code of conduct
This lesson focuses on the integrity of data and the skills acquired to do so comprise using outlines to group data, flash fill, removing duplicates, adding control checks, using spellcheck and creating basic dropdown lists. Added extras will be learning another function, AVERAGE as well using cell styles and the thesaurus.
6. Lights, camera, action!
This is a very practical lesson and covers one of the main acts, charts and graphs. These are the stars of the show being the tools you can use to visually represent your data and adds professionalism to any spreadsheet or report. This lesson covers two basic types of graphs, which will be more the sufficient to get you started with presenting meaningful data.
7. Getting into shape
This lesson is also very practical and fun where you get to be a bit more creative. You can add your personal touch to presentations by adding in shapes or using SmartArt to illustrate information in a particular way. Other useful tools that will be covered include people graphs, slicers, icons and 3D models.
8. Keep it clean
This is an action-packed lesson with a focus on using accurate data. The first step to achieving accurate data is ensuring it is cleaned. To do this you will learn the TRIM and CLEAN functions. You will take sorting one step further to be able to sort using multiple levels and highlight duplicate records using conditional formatting. You will also learn some extra keyboard shortcuts to find data quickly. This lesson also covers print settings, so you can keep hard copies of your hard work after finalising your data.
9. Creating footprints
The lesson focuses on creating footsteps for someone to follow in as we will be learning all about templates, what templates are available and even how to create your very own template. Added extras covered will be building on conditional formatting and uncovering the options available to us in this useful command. If you are all for saving trees, this lesson will also show you ways to create PDF versions of your workbook.
10. A helping hand
There are many safety nets available in Excel with multiple ways to access the Help function being the key one. This lesson focuses on all the support available to Excel users and how to access them within the application. We will also discuss customising the Excel workspace to make it really feel like home. Being the last lesson for Module 1, this lesson will culminate all the basic skills acquired throughout the module into an exciting mini project, where you will create your very own personal monthly budget template that you can begin using straight-away.
Reviews
This course is fantastic! I learned so much so far, all topics are well explained.
The team do a great job at cramming so much information into each hourly session. It never feels like cramming though and stays in the memory easily.
I love the way the information is presented here, taking this courses you won't waste the time..