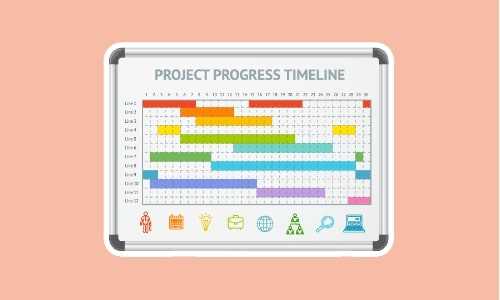 Learn the basics of
Project Management
Develop your project and leadership style. Obtain the global skills and insights needed to successfully master the art of running a project, leading and managing teams.
Key Learning Objectives:

Explore the full life cycle of a typical project and 
Initiate a project successfully with strong foundations with a sound project plan
Master project management tools and techniques as well as how to execute and control your projects successfully
Understand and develop your leadership style and how to manage a team to ensure successful delivery of project outcomes

All levels
Certified
Sign up now and get unlimited acccess to ALL of our courses
Course details
1. What is Project Management?
In this lesson you will be introduced to the world of project management and the different processes and methodologies that guide the industry. You will understand the different roles and responsibilities of the team members that make up a project.
2. Project initiation phase
In the project initiation phase we will look deeper into topics such as project scope, deliverables, goals, objectives and milestones. The different influence and interest of stakeholders within a project. We will evaluate different project documents such as the stakeholder register and project charter.
3. Defining the project plan
The world of project planning will be broken down into key elements such as work breakdown structures, project dependencies, estimation techniques and Network diagrams.
4. Planning cost, time and quality
The journey through the project management phase continues into the second part of the planning phase. Cost management will be broken down into the four primary phases namely: determining budget, cost control. costs incurred and estimating costs. Quality management will be discussed in terms of customer satisfaction, quality assurance, quality control and estimating techniques.
5. Change control and risk management
In this lesson we will discuss change management and how to handle risk management. These are all essential function within a project!
6. Procurement & User acceptance
The project execution phase will be discussed throughout this lesson. We will tackle topics such as planning for procurement and how to receive acceptance from users.
7. Project Execution & Leadership
In this lesson you will learn about the different tasks involved in executing a project, as well as different leadership styles that can be applied.
8. Monitoring & Controlling
This lesson covers the 10 processes within the monitoring & controlling process
Reviews
This course is fantastic! I learned so much so far, all topics are well explained.
The team do a great job at cramming so much information into each hourly session. It never feels like cramming though and stays in the memory easily.
I love the way the information is presented here, taking this courses you won't waste the time..