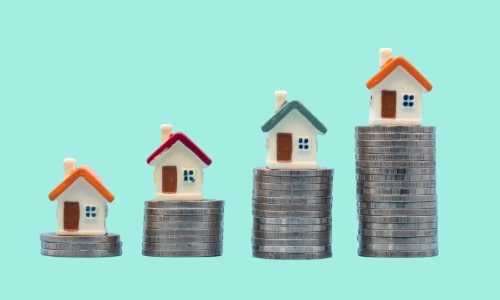 Learn the basics of
Property Investment
This property investment course is a beginner's guide to understanding the nature of property investment. In this course we'll cover the fundamentals, considerations and strategies that would commonly be discussed in this style of investment.

Key Learning Objectives: 


Understand the fundamentals of basic property investments and how to apply the theory learned
Learn various investor strategies and implement a routine to identify opportunity and dissect potential return
Understand 'no money down' deals to help new investors get started in the market
Recognise various risk management requirements for participating in the marke
All levels
Certified
Sign up now and get unlimited acccess to ALL of our courses
Course details
1. Introduction to property investments
This lesson is dedicated to laying the foundation of expectation as the new investor enters the property market for the first time. There are certain considerations that one should be aware of and consider in the planning phase which this lesson is dedicated to detailing.
2. Fundamentals to successful property investments
In this lesson the student will learn about which factors need to be considered and routinely executed in order to participate in the market as a property investor. The student will be able to encompass professional techniques in the decision making process to ensure process efficiency.
3. Main components of property investments
This lesson outlines the aspects that the investor will learn in detail as a part of their strategic approach to identifying a feasible investment.
4. Lesson 4: Property investors mindset
We take a step back from theory in this lesson to have a look at why psychology is important to master in the realm of investing. Due diligence is needed in applying strategy, managing risk and staying hungry. We will cover all the psychology that goes into doing this successfully.
5. Property research and due diligence
Our focus in this lesson is to teach the important elements to be mindful of when stepping into property investments market. You will learn about the potential obstacles that one could experience as well as how to handle them and keep pushing forward.
6. Buy-to-let & Off-Plan purchase strategies
This lesson highlights the pros and cons to each of the two strategic approaches and which one would suit the routine that you may desire as an investor. Each strategy has a definitive nature which is what this lesson is dedicated to unpacking.
7. Property Flipping
This lesson is dedicated to explaining how any investor can easily identify a property of their choosing and with smart methods of deal handling, buy then flip the property at a more desired price to the right market and more importantly at the right time.
8. Securing a Property
In this lesson you will learn how to utilize a network to find nd secure a property at your desired rates. As easy as this may seem, there are specific negotiation factors to be mindful of to ensure the right deal is secured, which is what we will focus on throughout this lesson,
Reviews
This course is fantastic! I learned so much so far, all topics are well explained.
The team do a great job at cramming so much information into each hourly session. It never feels like cramming though and stays in the memory easily.
I love the way the information is presented here, taking this courses you won't waste the time..