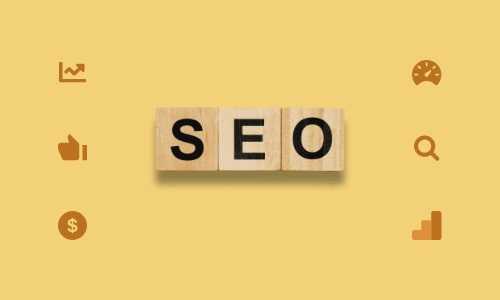 Learn the basics of
Digital Marketing and SEO
Gain the key insights to create a digital marketing strategy based on the needs of your brand. Learn about different marketing channels and tactics, and master one of digital marketing's most sought after skills - how to apply your SEO knowledge in an overall digital marketing strategy.

Key Learning Objectives

Understand all key digital marketing channels such as SEO, PPC, Social Media, Affiliate, Content and Email
Discover how to define your target audience and create buyer personas
Create paid campaigns for social and search engines and optimise performance from analytics
Produce a digital strategy encompassing a variety of channels and generate brand awareness
Apply best practices for Website and mobile usability to reduce lead drop off
Choose objectives and determine KPIs to find what success looks like to you

All levels
Certified
Sign up now and get unlimited acccess to ALL of our courses
Course details
1. Your Introduction to Digital Marketing
The first lesson in your Professional Diploma lays a solid foundation for what Digital Marketing and Performance Marketing is. You'll learn frequently used terms in the industry, understand what objectives and KPIs are and we go through a few examples of performance-focused channels for different common objectives.
2. Setting your goals
This lesson focuses in on how to establish your business objectives and how to align your digital marketing goals to achieve these objectives. But you will never know if you have achieved your goals with out some Key Performance Indicators which enable you to track how you are progressing. We finish of this lesson by diving into this topic. 
3. Tracking digital marketing KPI's
This lesson walks you through various marketing funnels and provides helpful tools and tips to help ensure your own objectives are realistic. Before any marketing campaign or tactic can be launched, tracking needs to be in place, so you'll get an introduction to the incredible tool that is Google Analytics as well as learn about UTMs
4. Reaching your target market
Now that you have an understanding of digital marketing, your objectives and the tracking that needs to be in place, lesson 3 is focused on target markets. Who will buy your product / service? How do you conduct market analysis and what are customer journeys? These are just some of the questions we answer in this lesson.
5. Free Digital Marketing Options
Not every business has a big budget to dedicate to paid marketing, increasing the need for their free marketing efforts to work as best as they can. This lesson shows you how to create various social media pages and gives a simple breakdown of SEO and how Google My Business pages assist this.
6. Content Development
Content is still king! To create more effective content, we look at the psychology of sales and different sales triggers to incorporate in your message. We cover website content, writing for SEO, finding relevant content ideas and tips on blogging.
7. Paid search engine marketing - Just Google It!
We will be focusing on Google in this course, but even with the other search engines, the principles would be similar and can be transferred, you would just need to get used to the different interfaces that come with these platforms. Learn how to position an advert, get to know the auction system, play around with various ad types and discover how non-keyword targeting options work! 
8. Creating A Digital Strategy
The final lesson in this module combines the learning from the previous 7 lessons and shows you how to create a Digital Strategy. While going through B2C and B2B examples, you'll align target markets to channels, create a content plan, discuss budgeting and determine remarketing strategies.
Reviews
This course is fantastic! I learned so much so far, all topics are well explained.
The team do a great job at cramming so much information into each hourly session. It never feels like cramming though and stays in the memory easily.
I love the way the information is presented here, taking this courses you won't waste the time..