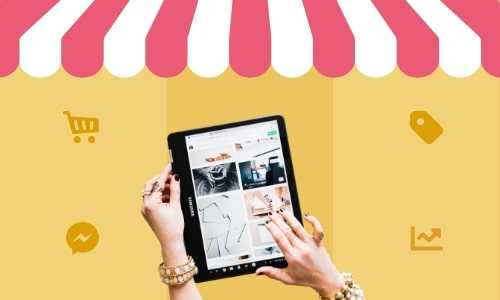 Learn the basics of
How to Start a Business
In this course learn all there is to know about starting a successful business from top entrepreneurs and hit the ground running with our online start-up classes.
Key Learning Objectives:

Apply the mindset of a successful entrepreneur
Plan each element of starting and running a business
Execute a streamlined and agile business model
Grow and expand your small business, its market and offering
Scale each element of a small business and maintain a sustainable competitive advantage

All levels
Certified
Sign up now and get unlimited acccess to ALL of our courses
Course details
1. The Entrepreneur Essentials
The journey of entrepreneurship is both exciting and daunting at the same time. It requires you to dream big, step out of your comfort zone and push your own limitations. However, when executed successfully, it enables you to become the architect of your own life and career. It's filled to the brim with thrilling opportunities to both learn and grow - all towards becoming your best self and living the life you desire. The key, however, is knowing where to start - especially as an aspiring entrepreneur. This lesson will focus on the essential knowledge required to kick-start your entrepreneurial journey.

2. The Power of Visioning
As an aspiring entrepreneur or an individual aiming to follow a career within the entrepreneurial arena, it's crucial that you understand the power of visioning and research. These practical concepts serve as vital 1st steps when starting any business. It plays an important role in both establishing and maintaining a strong foundation for your business - not only for the launch thereof but its growth prospects into the future. Apart from creating a solid foundation for your business, it also serves as the roadmap to business success and creates a sense of direction around which all strategies and subsequent decisions and actions are shaped. Within This lesson, we'll explore fun and creative methods for defining, designing and ensuring the desired future state of your business.
3. Business Plans
Your business plan will give you the ability to plan how you turn your vision into a business. It will enable you to answer the tough day-to-day questions, as well as help you understand your cash flow forecast, market research and milestones to make the startup a reality.
4. Your Corporate Identity
Having professional looking design elements are crucial for your business. Not only will your customers take you seriously, but you will also have a sense of pride in what you do. In this extremely competitive age, you need your business to stand out above the rest. A professional-looking brand identity is one of the ways to stand out. This lesson is all about teaching you amazing tips and tools that could help you create a good brand identity/design and gain a competitive edge. All tools being illustrated in this lesson are free online-based software, so you can access this from almost anywhere. You will be taught how to create a company logo, an HTML based email signature, as well as other corporate identity elements.
5. Overall Marketing Plan
No business would succeed without some form of marketing - nobody will know about you or what your business can offer if you don't tell them. Once you've defined your objectives and you've identified your target market, it's time to create your marketing plan. Learn about the marketing funnel, and different marketing platforms and considerations - including content, SEO and paid advertising.
6. Social Media Marketing Strategy
The average adult spends approximately 5.9 hours a day on digital media. This means that your Social Media Marketing Strategy is a crucial element to success. Learn how to develop this strategy for your startup & focus your efforts where it matters most - on growing your business.
7. Setting Up Social Media
This practical lesson teaches you how to create and optimise social media business profiles on the top channels, including Facebook, YouTube, Instagram and Twitter.
8. Website Design Principles
In this lesson, you will be introduced to the world of website design. You will learn about key components and tips that can make your site unforgettable - for all the right reasons! Just a few of the concepts we will be discussing include usability, responsive design and emerging design trends. We'll be sharing some top tips and guidelines on key elements of your site such as images, text and calls to action. The topic of outsourcing your website design vs doing it yourself will also be explored as a key element in this lesson.
9. Website Builders & E-Commerce
Now that we have covered the basics of website design, it's time to talk about what an e-commerce site is and the different elements that you need to consider when creating one. During this lesson, we'll be demonstrating how to use Wix and WordPress - two very popular website builders. Your introduction to website design will conclude with a section on the most frequently asked questions around this subject.
10. Optimising Your Website & Marketing Performance
The only way a business can gather data about their digital marketing efforts and website visitors is through tracking. Understand what tracking is and how it is done with an introduction to Google Analytics - a critical tool for business growth. Learn about proven ways to improve website performance with simple changes, as well as increasing your marketing spend and performance simultaneously. 
Reviews
This course is fantastic! I learned so much so far, all topics are well explained.
The team do a great job at cramming so much information into each hourly session. It never feels like cramming though and stays in the memory easily.
I love the way the information is presented here, taking this courses you won't waste the time..